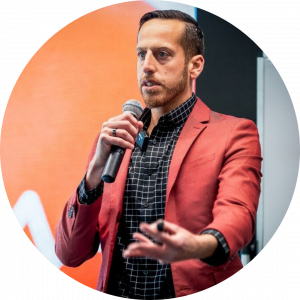 Ben Azadi
Author of Keto Flex & Founder of Keto Kamp Academy
Join Ben Azadi and Susan Bratton as they explain WHY the Ketogenic diet is a great idea that got too complex. Ben is the author of Keto Flex and creator of the Keto Kamp Academy. He helps people cycle ketogenesis to lose weight, build muscle, regulate insulin, avoid diabetes, and have optimal energy and nutrition.

Keto is a simple, nutritious way to achieve your health goals. It's mostly protein, healthy fats, veggies and even fruits. You're getting rid of the bulk of the carbs and processed foods. It's easy to make keto food and we discuss how to be mostly keto even if you work outside the home and travel.

Ben dumbs down keto to the most simple and practical terms, telling you what to eat and what to skip even on the go. Discover how to stay fully satisfied while significantly improving your overall health and erectile function. You CAN do keto simply and easily. And boy what results you'll get!